Bible Study Pastor Eric C. Carson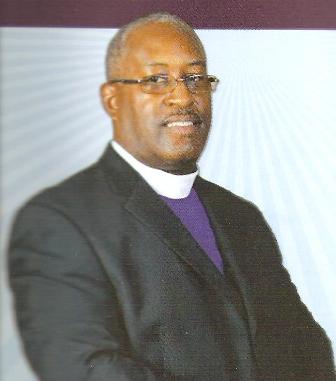 Rev. Eric C Carson, Senior Pastor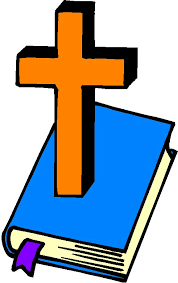 Scroll down to read the entire series.
Print these lessons by pressing Control P
*****************************************
New Series
Bible Study
Isaiah 26:1-6
Teaching on Sunday's January 13th Sermon
"A Mind to be Victorious and not Defeated"
Word Study
:
Righteousness
-the quality of being morally right or justifiable.
Peace
- a condition or sense of harmony, well being, and prosperity. The biblical concept means more than the absence of hostility, and it is more than a psychological state.
Hymn
-a religious song or poem of praise to God.
Path
- A walkway. Two contrasting paths are a common image for rival ways of life in Hebrew wisdom literature. The Path of the wicked (Prov. 4:14) who get God (Job 8:13) is crooked (Prov 2:15). This approach of life contrast with the path of righteousness ( Psalm 23:3; Proverbs 2:13,20).
Summary:
Isaiah 26:1-8 is a hymn, which finds the expression "in the day" or in the day of the Lord. this hymn celebrates the protection God provides for the righteous (26:1-2). The righteous rejoice not because their city (Jerusalem) is secure, but because the Lord is dependable. The righteous experience the peace that comes only by way of trusting the Lord (26:3-4; Psalm 131:2) regarding childlike trust in the Lord). The Lord is "an everlasting Rock" (26:4) to the righteous. He is the Rock of safety and security (Psalm 40:2) as well as the foundation of which to build (Matthew 7:24-25 and 16:18). This hymn also declares the fate of the wicked: they will be brought low (26:5-6).
There is no perfect peace apart from trusting God. Our lives are filled with things that rob us of peace. The pressures, problems, perplexities, and pains of life keep our hearts and minds in a state of constant turmoil. Our energies are largely given to doing things that will bring us some measure of peace and security. And yet, peace seems elusive. We spend sleepless nights and tension-filled days worried about what has happened or what might come. Our hearts and minds ache and long for peace, if only for a little while. Isaiah reminds us that the peace we long for comes only from God. Only those who trust in Him, lean, on Him, hope in Him and place their confidence in Him will not know perfect peace. God does not disappoint those who trust Him with all their heart.
Continue Over
Ways of staying on the path that God has laid out for you:
Focus on God and His word. "being steady and stable"
Colossians 3:2
Proverbs 4:25
Psalm 1:1-6
Romans 8:5
Be on Guard on enters in. "Protect your port of entry"
Luke 11:34
Proverbs 4:23
1 John 2:16
James 1:14-15
Rest in the Peace of God. "By trusting Him"
Matthew 11:28-30
Psalm 37:7
Philippians 4:6-7
Questions to Ponder
What are some "Peace Robbers"
________________________________________________________________________________________________________________________________________________________________________________________________________________________________________________________________________________________________
List ways your path God has for you can be distracted
________________________________________________________________________________________________________________________________________________________________________________________________________________________________________________________________________________________________
List ways to guard you spirit from "Toxins"
________________________________________________________________________________________________________________________________________________________________________________________________________________________________________________________________________________________________