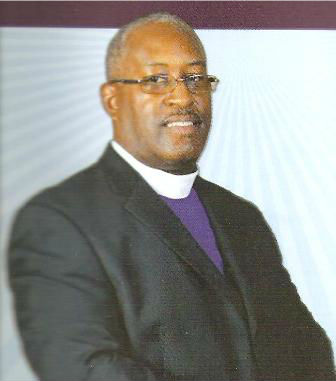 STRENGTH
for the Journey
BIBLE STUDY
Bible Study
The Importance of Daily Devotions
Preparation For Daily Devotions
Daniel 6
PREPARATION FOR DAILY DEVOTIONS
First we must prepare internally.
The first step of preparation is to yield your heart to the Holy Spirit as you teacher in God's Word. John 14:26
We must also "purpose" in our heart that we are going to faithful in our devotions.
Without determination we'll soon lose our motivation. We must have a purpose that drives us, and we must sense the importance of what we are doing.
Daniel "purposed in his heart" that he wouldn't defile himself with the king's meat and drink. We must have that same kind of internal determination that what we are doing in our daily devotion time is good for s and is right to do!
We must also prepare externally.
Physical preparation for devotion must begin ahead of time.
a. If you have yours in the morning, you need to go to bed on time and in the proper frame
of mind. Late-night TV will soon destroy morning devotions.
b. Set your alarm to wake you early enough so that you will not be forced to rush through
devotion. And when the clock goes off, give yourself time to get wide awake before you
begin to seek the Lord. Don try to lie in bed and have devotions.
If you choose to have your devotions at any other time than morning, the same type of preparations need to be made.
You still need to be rested and prepared in such a way that you won't be tempted to rush through such an important exercise.
PLAN FOR YOUR DAILY DEVOTIONS
A. Have a specific time set aside
1. Remember, when we fail to plan, we have planned to fail. Part of our plan must involve a
specific time for Bible reading and prayer.
2. The time of day you set aside is not the great matter of importance. It may be morning,
noon or night just so long as you give priority to this purpose and set aside the same time
each day.
B. Have a specific place set aside where you meet with the Lord.
1. Abraham evidently had a specific place. The Bible declares that "he gat up early to the place
where he stood before the Lord."
2. The "place" you set aside works best if it is a private place where you are free from any outside
disturbances. The devil will most certainly disturb you if he can.
a. Your "place" needs to be free from noise and distractions.
b. That means away from the phone, the work on your desk, the newspaper on the table, other
people.
C. Follow a specific plan every day.
The three important ingredients of a good daily devotional time are prayer, Bible reading and meditation. These will help build your spiritual life and keep you spiritually fit.
1. Begin with a brief prayer asking God to help you understand and to teach you something from
His Word that will help you this very day.
2. Open your Bible and read.
a. It helps to have a plan when you read your Bible.
b. You may wish to use a printed devotional guide.
c. As you read, make sure that your mind is not wandering. Be very sensitive to what the Holy Spirit
may be teaching you out of the Bible.
3. Scripture memorization is also very important to the Christian. This should be part of your daily
Devotions. Psalm 119:11
4. Spending time in prayer. This devotional time is your daily time of secret prayer.
5. Don't rush away after you pray. Learn to linger for a while in silence and allow the Lord to speak to
your heart during this quiet time. God brings many things to mind during just such times of stillness.
Next Weeks Lesson
Problem of a Daily Time of Devotions
The Purpose of Daily Devotions