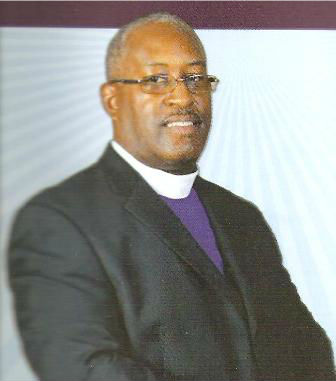 STRENGTH
for the Journey
BIBLE STUDY
Daily Bible Reading
Monday Offer Sacrifice of Thanksgiving to God Psalm 50:1-15
Tuesday Bring Acceptable Offerings to the Lord Leviticus 22:17-25
Wednesday God's Name is Great Among Nations Malachi 1:11-14
Thursday Be Faithful to One Another Malachi 2:10-16
Friday Messenger of Judgement Coming Malachi 2:17-3:4
Saturday God's Blessings and Delights Await Malachi 3:7-12
Sunday Leading in Troubled Times Malachi 2:1-9, 3-5-6
Lastly, again this is a time none of us have seen. As I encouraged last week please make every effort to at least check on someone every day. Please do not hesitate to contact myself or the Lead Servant of Deacon Ministry, Deacon Randy Beverly, or Co-Lead of the Deaconess Ministry, Deaconess Vicky Snow for spiritual enlightenment, hospitalization, loss of loved one, or encouragement to make it through this time. We are all in this together as a family. Yes, these are tough and turbulent times, but First Baptist I want us to continue to trust in the Lord and continue in His way. Always remember," God is our refuge and strength, a very present in help in trouble. God is over our circumstances. May the grace of the Lord Jesus Christ, and the love of God, and the fellowship of the Holy Spirit be with you all.
I love and miss each and every one of you!!!!
In His Service,
Pastor Eric C. Carson
Romans 8:31-37
A few weeks ago, I preached about potholes in the road and in the course of the sermon I mentioned about unforeseen things I didn't see coming. And you know this is where we are today. There are situations in our lives that we did not see coming. If we were honest at the first mentioning of coronavirus, we had no idea that it would turn into a crisis that we have never seen before. Yes, many have been in storms where preparations had to be made. But nothing to this effect of being totally shut down. Not to mention earthquakes, tornados and floods taking place. All of us at some point this month made plans of some sort. Either personally, socially, religiously only to be postponed or cancelled. Businesses shut down restaurants either closed or have changed their way of serving customers. Hospitals and care centers not allowing visitation to take place. And no gatherings more than 10 people. The question I should be asked privately or publicly in the words of the late Marvin Gaye "What's going on?"
Well I concur that God is speaking to His people. He has orchestrated all that is taking place through his sovereignty and His permissive will. His Sovereignty is working according to His eternal purpose, even though events that seem to contradict or oppose His rule. The Psalmist in Psalm 135:6 records "Whatever the Lord pleases He does, in heaven and in earth, in the seas and in all deep places". God's permissive will is allowing these things to happen as a cause and effect to get His people back to a place of return.
The Book of Habakkuk demonstrates a clear understanding of not only God's sovereignty but also his permissive will.
He does all of this because God is a God of love. He wants his Children His people to turn back to him.
All of us can apply 2 Chronicles 7:14 to our lives
Text:
Paul is writing to church at Romans to encourage the church to be strong in their witness in trusting God. Nowhere in his other writing does Paul extol the Fatherhood and family of God as he does in Romans. God has called His children out of the world and is conforming them, through every circumstance of life, into the very image of Christ.
We see in the opening of the 8th chapter that it begins with no condemnation and ends with no separation. And in between there is no defeat.
Free from indwelling sin
Sonship Through the Spirit
From suffering to Glory
God Everlasting Love
How is God Demonstrating His Love Through this crisis time?
He hasn't left Us
Family and friends will leave you in times of crises and times of turbulence But God will not leave you!!!
If God is for us. Which means he is there with us!!
Yea, though I walk through the valley of the shadow of death, I will fear no evil, for thou are with me. Your rod and staff, they comfort me. (Psalm 23:4)
He has us in His care
He has us in protective Custody
If God is for us, who can be against us? Meaning He is protecting us.
No weapon formed against us shall prosper. Doesn't mean weapons won't come up, but they will not prosper, because God is protecting us!
He is able to bring us through this time of turbulence. He is the omnipotent God
He is the omnipotent Father who is able to handle the crisis of our life.
Conclusion:
There was a group of passengers on an airplane that was about to reach their destination when the pilot of the plane came on the speaker saying the plane was about to go through heavy turbulence. He told everyone to put their seat belts on and store their lap tray back in place. Shortly after the announcement, the plane dipped and shook, and darkness overtook the plane. All the passengers became scared as though there was going to be a mid-air catastrophe.
Meanwhile, while all was going on an older gentleman looked over a saw a little girl sitting very calmly playing with her doll baby. When the plane landed, he asked the little girl why she was so calm while all the plane turbulence was taking place. He asked wasn't she scared. The Little girl replied she wasn't scared because her daddy was the pilot and she knew he wasn't going to let anything happen to her!!
As we go through the turbulence and the crisis of life, we must hold on that our Heavenly Father has us in His care.
God has the whole world in His hand!!
Bible Study
Faith over Fear Series Introduction
Mark 4:35-41
Meaning:
Fear---Natural emotional response to a perceived threat to one's security or general welfare.
What is the worst storm you've ever been through?
How did the disciples react to this storm? And what did many of them do for a living?
Are you ever annoyed when it looks like God is sleeping and ignoring the situation that has "Swamped" you and threatened to down you?