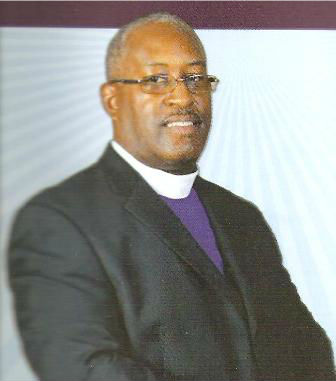 STRENGTH
for the Journey
BIBLE STUDY
5 Day Consecration
One meal per day (after 6:00 p.m. unless for health reason you must eat before).
No sweets or junk food of any kind
(ex. no candy, chips, gum, etc. sugar free mints exceptions)
Food and Beverages to Avoid on the 5-day Consecration Fast
All deep fried and fast foods
Anything that contains artificial sweeter
Beverages including but not limited to coffee, regular tea, soda, carbonated drinks, energy drinks and alcohol
Beverages during the fast include, Water, 100% juice & white/green tea only
NO SOCIAL MEDIA FOR 5 DAYS
EXAMPLES:
*Ask *Twitter *Facebook*You Tube (except Christian videos) *TikTok *Instagram *Snap Chat *Text Messaging for emergency or work related) Non-Emergency Landline and Cell phone use * Only Religious TV Programing
Prayer Time
6:00 a.m. 9:00 a.m. 12 noon (corporally) 3:00 p.m. 6:00 p.m.
Prayer Focus
Monday Tuesday Wednesday Thursday Friday
Personal Renewal Families Pastor National Government Chillicothe Schools
Forgiveness Marriages Church Leadership State Ohio Government School Administrators
Spiritual Focus Single Parents Church Family City of Chillicothe Students
Spiritual Connection Children Spiritual Health & Maturity Ross County God's Protection for all
Freedom from fear Unity & Peace Unity within the Body Neighborhoods Increase of knowledge
Freedom from anxiety within the home Healing from hurt within
Body
Every day pray for two of the following
The Lost (unsaved the backslidden) Acts 26:18
Power over Depression, Fear, and Anxiety Isaiah 41:10
Deliverance from habits, addictions, and other strongholds 1 Corinthians 10:13-14
Spiritual, Physical and Mental Healing Philippians 4:6-7
Spiritual commitment Proverbs 16:3
Victory over hardships James 1:12
An acceptance to the will of God for your life Jeremiah 29:11
An enhanced relationship with Jesus Christ John 14:23
A submissive will to the Holy Spirit Galatians 5:25
A deeper understanding of God's Word Luke 24:45
Scripture on Prayer Scripture on Fasting
Matthew 6:6-7 Ezra 8:21-23